Cloud entry with STACKIT
Our Professional Service experts support you on your way to the Cloud at eye level!
Influencing factors when changing to the cloud
You would like to digitize your company, but haven't found the right solution yet? Many providers offer ready-made packages with servers, services and much more on their websites. But what of this is necessary for you?
Wouldn't it be better to have a competent consultant who not only offers the Cloud services that are right for you, but also advises you individually according to your requirements and always has an overview? It is rare to have a direct contact partner who accompanies you from start to finish, and even beyond.
---
Our Professional Service team is there for you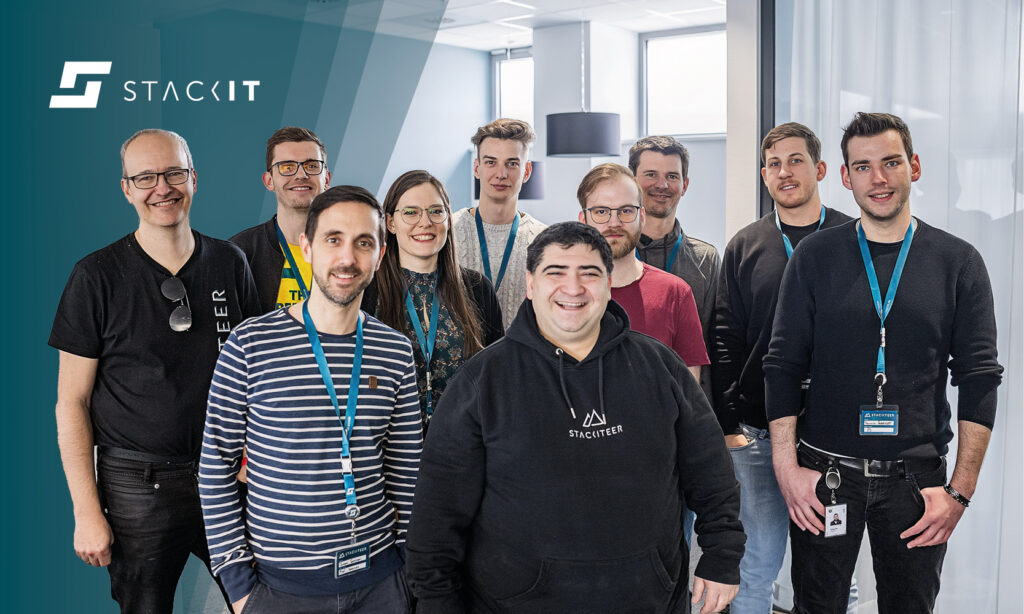 Let us accompany, advise and support you every step of the way into the Cloud while you focus on your core business
We know your concerns and provide you with a custom-made solution!
We analyze your needs and develop a custom-fit offer to digitize your business!
We accompany you step-by-step, avoiding the stumbling blocks!
We only charge what you use – no hidden costs with us!
---
Your journey into the cloud with our professional service
"Click on the fields for more information"
Cloud Empowerment
During the cloud empowerment, we would like to work with you to develop a stable cloud goal and therefore start with expectation management. Which areas would you like to bring to the cloud? What are your requirements? We will then choose the right cloud strategy with you, create an initial cost plan and go through our STACKIT service portfolio together to find the best solutions for your needs.
Assessment & Analyses
In this step, we identify the business and technical challenges on our shared journey to the cloud. In doing so, we consider the necessary application and service requirements and evaluate the resulting requirements for the IT infrastructure as well as for IT security – also directly in relation to the GDPR.
Solution Design
Together with you, we create a suitable cloud architecture and the associated migration path to successfully bring your components to the cloud.
Proof of Concept
We would also be happy to help you validate the design and optimize the design to your needs.
Implementation
Once the solution design is well-founded, we set up the cloud services and possible automatisms together with you and also provide you with various best practice examples.
Optimization
With the completed deployment of the implementation, we will be happy to advise you on possible improvements to the production environment, including the following topics:
Performance, availability and optimization
Backup and recovery
Monitoring and alarming
Transition & Transformation
Once you have successfully entered the cloud, we will continue to support you with the go-live and advise you on possible cost and cloud service optimizations. Such as the transformation of other software solutions.
---
Our value proposition if you choose STACKIT as a partner
We provide you with…
… technical presales services as part of the sales process.
… direct contact partners to answer all your technical STACKIT questions.
… professional architecture support for any Cloud projects.
… support for implementing projects in the Cloud and for setting up Cloud services.
… regular PoCs (proof of concept) for a seamless process.
---