Cloud certificates STACKIT
We give you security by meeting the latest security and data protection requirements.
STACKIT Cloud – 100% GDPR compliant
STACKIT Cloud is hosted consistently in ISO 27001 certified, group owned data centers in Germany and Austria, runs 100% according to European data protection standards and the data is stored GDPR-compliant. In this way, STACKIT offers a reliable European complement to the major global Cloud providers.
---
Servers in Germany and Austria
Our products focus on security and data protection. All of our data centers and servers are located in Germany and Austria and are therefore subject to the highest data protection standards that apply worldwide.
GDPR-compliant development and operation
The development of our cloud takes place exclusively in Germany. All of our services are operated in our own data centers. The STACKIT Cloud is 100% subject to the European General Data Protection Regulation.
Data processing in Germany
Processes such as the collection, storage and processing of data in the STACKIT cloud take place exclusively in in-house German data centers. In this way, we guarantee the highest security standards and data protection requirements of the EU.
---
Our certificates
Technical and industrial standards in cloud technology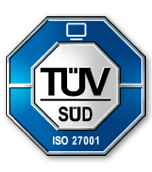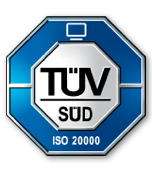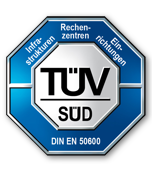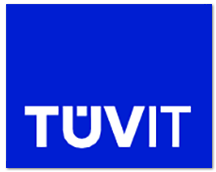 TÜVIT Trusted Site
STACKIT data centers have particularly comprehensive and systematic security measures and guarantee high availability according to the Trusted Site Infrastructure (TSI) criteria catalog.
---
Our data center Ostermiething DE-CIX is enabled
2 locations, 2-times secure
Our multi-location options make distributed data replication and backup scenarios as well as complex business continuity and disaster recovery concepts cost-effective and easy to implement. This ensures maximum availability and security of your data.
Specification for DC 08 in Ellhofen (DE)
Specification for DC 10 in Ostermiething (AT)
---