STACKIT is the leader in ISG Provider Lens ™ 2022 for colocation services
The ISG Provider Lens ™ Quadrant Reports provide service provider assessments and are the only studies of their kind to combine data-driven research and market analysis with practical experience and observations backed by the global ISG consultancy team.
STACKIT achieves the leader position in the Colocation Services for Midmarket quadrant: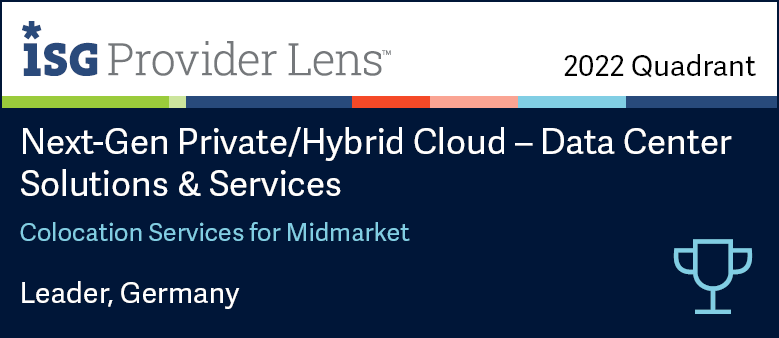 ---
"Although only recently on the market, STACKIT already offers excellent services for medium-sized companies."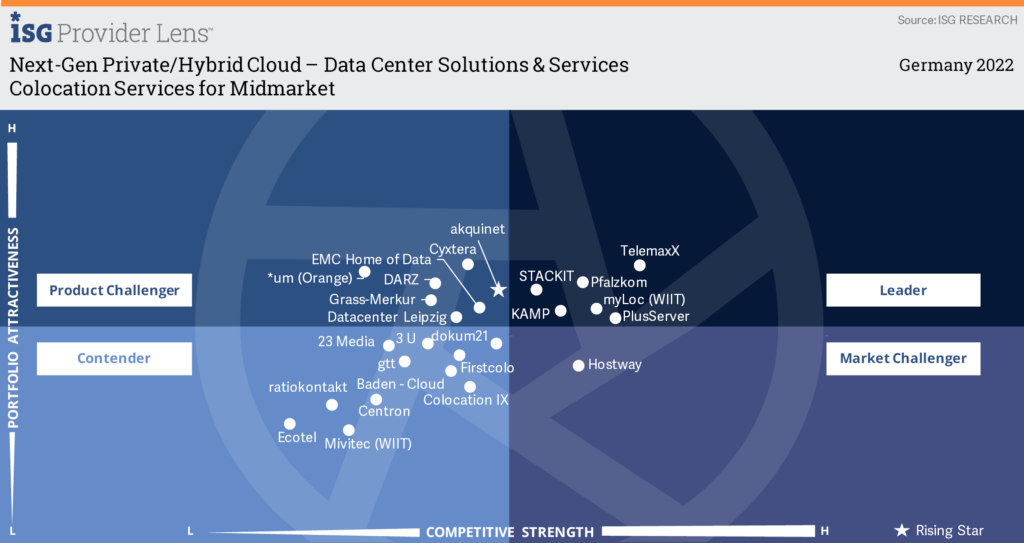 STACKIT is the digital brand of Schwarz IT, and therefore part of the largest European retail company in the Schwarz Group.
These include Lidl and Kaufland, Schwarz Produktion in food production and PreZero as an environmental service provider. Colocation services are also offered to companies outside the Schwarz Group under the STACKIT brand.
STACKIT was started in 2018 and distinguishes itself as a partner of medium-sized companies and start-ups, e.g. from the retail, business services and consumer packaged goods industries. Other customer segments are in preparation.