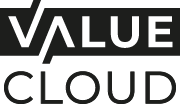 Professional Service Partner / Managed Service Partner
ValueCloud GmbH
ValueCloud provides cutting-edge data and AI platforms as fully managed, 100% EU-regulated cloud services.
ValueCloud is a managed service provider for modern data and AI platforms. The focus is on open source platform modules and EU-regulated infrastructure. This creates a European alternative to hyperscaler-based data platform offerings.
To the website
---
STACKIT as the basis for cutting-edge data and AI platforms
The Challenge
You want to set up software solutions as distributed, highly available and scalable systems?
You need "AI" components embedded in software?
You want to use real-time data, AI and the like on European clouds?
The Solution
Especially in the area of Big Data and AI, in-house operation of powerful platforms is extremely time and resource intensive. ValueCloud offers customers a way to operate modern data and AI platforms on European cloud infrastructures as managed services. With its "ValueStack" offering, the Kaiserslautern-based company provides a holistic solution consisting of modular PaaS building blocks for open source data and AI platforms on Kubernetes.
The Collaboration
ValueCloud chose STACKIT because, as a powerful European IaaS provider, STACKIT offers an ideal technological basis for independent, state-of-the-art data and AI platforms.
---
About ValueCloud
The wide range of offered data platform technologies along with profound Kubernetes expertise make ValueCloud's solutions powerful.
Range of Services
Professional Services (Consulting, Integration, KnowHow Transfer) concerning open source data & AI platforms on Kubernetes.
Managed Apache Kafka, Managed Apache Hop, Managed Apache Pinot, Managed Apache Superset, Managed Apache Spark, Managed Apache Flink, Managed Apache Trino, Managed Delta Lake.
Location
Kaiserslautern
Frankfurt (planned)
ValueCloud references
Hornbach Baumarkt AG
Dental Medizin Gesellschaft GmbH
Hauck Aufhäuser Lampe Privatbank AG
---
Request free information on this and other references now:
---