Cloud
Customized solutions through our usage-based billing.
Complete flexibility: Pay-as-you-go
Scale the IT resources up or down for your applications depending on your requirements. Thanks to automatic scaling at STACKIT, you can remain flexible and only pay for what you actually use.
Complete transparency: Cost monitoring
Track the use of your active and inactive resources live in the STACKIT Portal. This means that you can maintain a complete overview of the monthly costs in STACKIT at all times and can manage tailored solution architectures sustainably.
Auf einen Blick
Verbrauchsorientierte Abrechnung
---
Cloud pricing
Infrastructure Services
STACKIT
Compute Engine
from 2.19 €
VM/month*
STACKIT
Windows Server
from 35.11 €
Server/month*
STACKIT
Block Storage**
from 0.07 €
GB/month*
STACKIT
Object Storage
from 0.03 €
GB/month*
STACKIT
Network & Security
from 2.92 €
per month*
STACKIT
Server Backup
Management
from 4.61 €
Server/month*
Platform Services
STACKIT
Elasticsearch
from 82.90 €
Service Plan/month*
STACKIT
LogMe
from 144.91 €
Service Plan/month*
STACKIT
MariaDB
from 82.90 €
Service Plan/month*
STACKIT
PostgreSQL
from 82.90 €
Service Plan/month*
STACKIT
MongoDB
from 156.89 €
Service Plan/month*
STACKIT
Redis
from 82.90 €
Service Plan/month*
STACKIT
RabbitMQ
from 82.90 €
Service Plan/month*
Runtimes
STACKIT
Kubernetes Engine-
Cluster Management
from 71.71 €
Cluster/
month*
STACKIT
Cloud Foundry
from 0.03 €
MB RAM/
month*
Monitoring
STACKIT Monitoring
from 19.79 €
per month*
* All price indications are net. Applicable taxes and duties will be added and are not included. Subject to change without notice. Services are billed on a cause-related basis per billing unit or part thereof and according to the price list valid at the time the contract is concluded. Price indications per month are extrapolation values and always refer to a fictitious period of use of 720 hours (30-day month). The conditions specified in the individual contract apply.
**The costs for the "Block Storage" service do not include the costs for the selected performance class per disk.
All prices can be found in our current price list:
Learn more about our cloud pricing and billing models:
---
Colocation
Open colocation area
You will get individual, secured racks (from ½ rack) in a monitored server room.
Dedicated colocation area
You can have your own cage area built from 6 racks upward or your own room from 100 m². We will tailor it to your precise requirements.
Auf einen Blick:
Höchste Sicherheitsstandards
Anbindung an zentrale Internetknoten
---
Services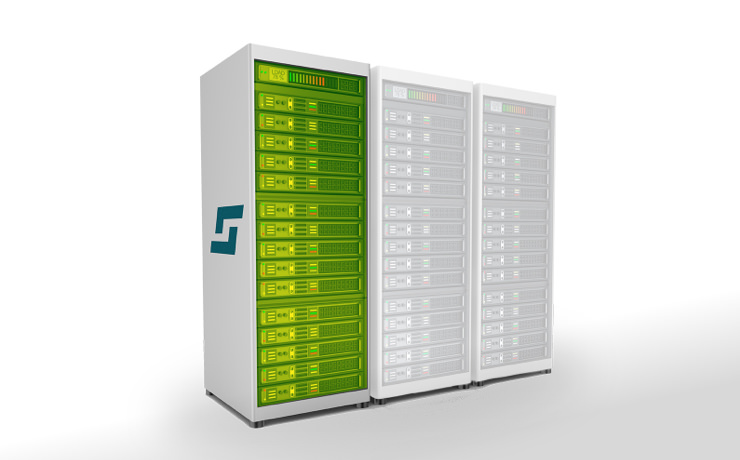 Beginner
from 1 rack (47 U/rack)
Connectivity: 2 kW
Redundant power supply per rack: 2x16A or 2x32A (three phase)
Internet: 1Gbit (shared or dedicated)
Traffic: flat rate
Service availability: 24/7
Term: 36 months
Including: Helping Hands (2h)
+ Discounts for reference customers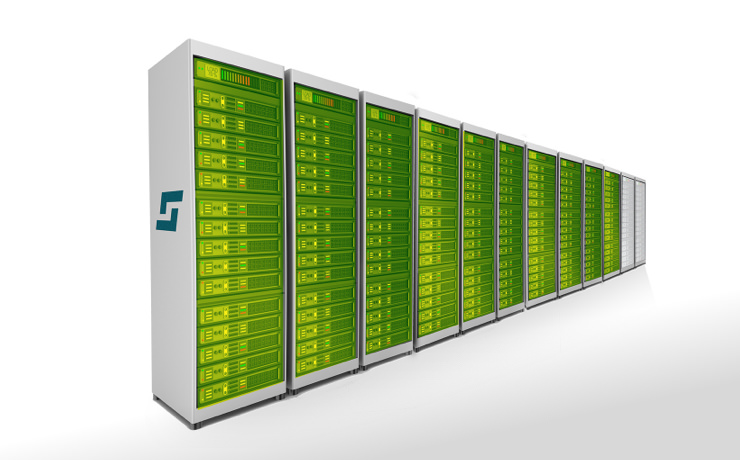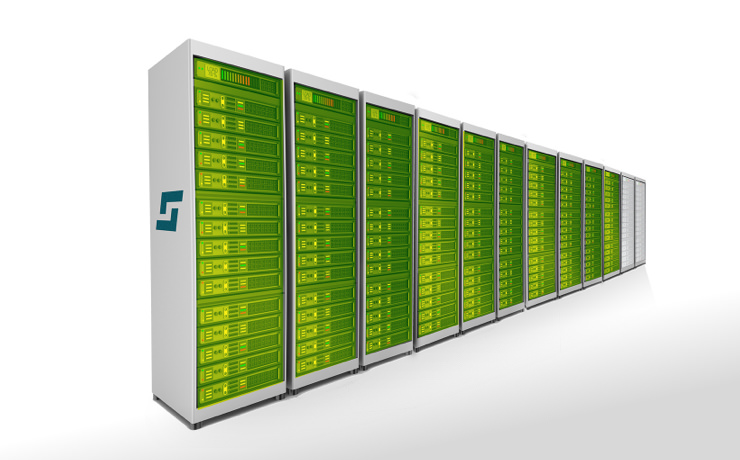 Advanced
from 2 racks (47 U/rack)
Connectivity: 2-20 kW
Redundant power supply per rack: 2x16A or 2x32A (three phase)
Internet: 1Gbit (shared or dedicated)
Traffic: flat rate
Service availability: 24/7
Term: from 24 months
Including: project management = 1 person day / 10 racks
+ Discounts for reference customers
Included services
For all product categories
Fault acceptance & on-site service: 24/7
Notice period: 3 months
Electricity availability: 99.98% / month
PUE value: <1,1 (Austria) / <1,3 (Germany)
Redundant emergency power supply (USP) & diesel generators
Low electricity costs
Additional services
Other bookable services
Hardware service
Cabling
Networking
Relocation management
Storage
Logistics
Access management
Helping hands
---